Electronics is fun. It is more fun when you have a lot of awesome devices in your lab. And you are using these devices in your various projects.
This capacitor and inductance meter can also be the part fun of your lab. Of course, you may have other devices that can do the type of job but I bet nothing will be equivalent to this fun device. Like, you plug a USB cable, turn the device on, connect the capacitor, select the function, push the button, and boom you get the result with a minimum of 1% accuracy.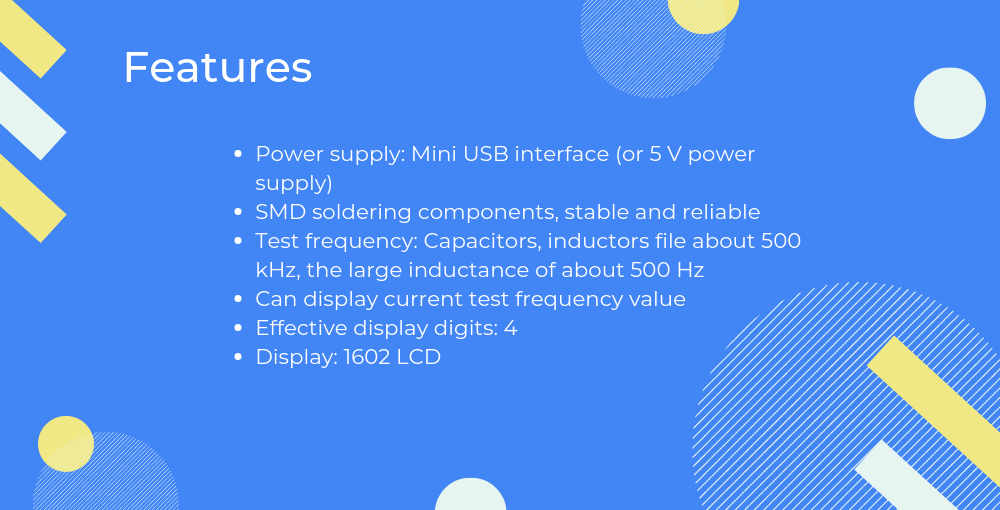 LC100-A type is a full-featured added 1uF-100mF electrolytic capacitor test function, in addition to the basic three stalls, all the stalls are auto-ranging. This product has an absolute advantage in the small value of testing with respect to the sales of finished products on the market inductance capacitance meter (such as 6243 series) is the accuracy and minimum resolution, and flexible online calibration can always maintain measurement accuracy. The instrument does not use any potentiometer adjustment. Calibration parameters are completely stored in the microcontroller. Flash internal power is not lost.
LC100-A basic technical indicators:
• Measurement accuracy: 1%
• Capacitance measuring range: 0.01pF-10uF
• Minimum resolution: 0.01pF
• Inductance Range: 0.001uH-100mH
• Minimum resolution: 0.001uH
• Large inductance measurement range: 0.001mH-100H
• Minimum resolution: 0.001mH
• Large capacitance measuring range: 1uF-100mF
• Minimum resolution: 0.01uF
• Test frequency: Capacitors, inductors file about 500 kHz, the large inductance of about 500 Hz
• Can display current test frequency value
• Effective display digits: 4
• Display: 1602 LCD
• Power supply: Mini USB interface (or 5 V power supply)
• SMD soldering components, stable and reliable