DIY is always fun. You assemble everything yourself and learn a lot of stuff while doing it. It is like learning electronics by doing it. Once you are done with assembling, it is time for testing. If you followed the instructions correctly and did a great job you get quality results. And your happiness has no alternative at that very time when you test it and it works fine.
The same goes for this DIY, the frequency counter. This DIY is so fun to make, and as a reward, you get your lab a frequency counter which is a very helpful and handy tool while testing your circuits.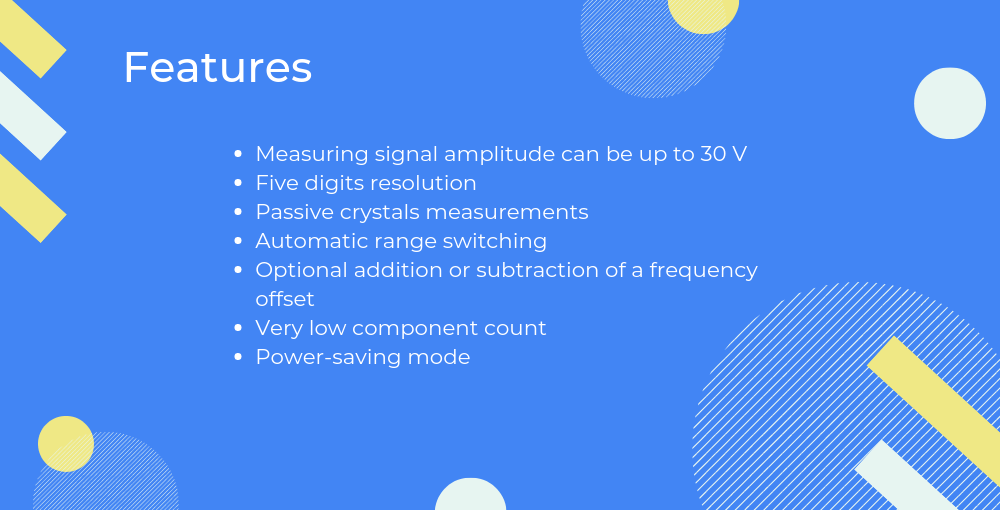 This DIY is neat and easy to configure. It comes with full instructions and a few components set along with every other necessary thing. It is power saving, get easily powered by USB cable. It automatically set the frequency range itself.
The following are some useful specifications of the device.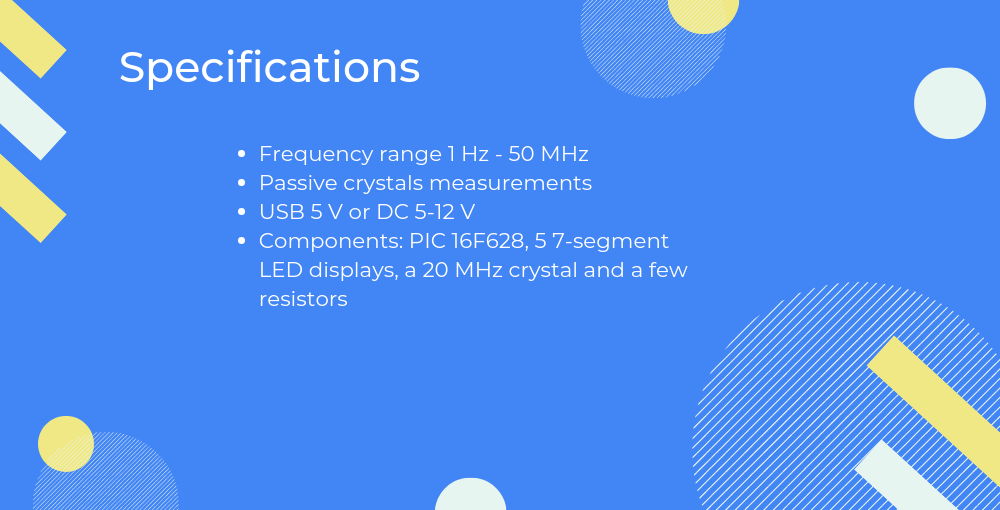 How to use it?
It is so easy and simple to use. Follow the following step and you would be fine.
Step 1: Assemble the kit according to the instructions
Step 2: Connect your circuit to it, or the crystal (See the separate port for it)
Step 3: Push the power button, you get the results on display.
Congrats!
---