The fun part of electronics is when you are done with the theory stuff and want to test your theory with actual circuits. Playing with the actual circuits is amazing and to help you in this regard, we think, the LM317 variable power supply could be a great start.
The beauty of DIY is, it comes with all the instructions and required components. All you have to do is just to put all the components in their right places, and solder them. By doing so, you not only learn how to solder, but get to know about the rating of the components, what are the best practices to solder them, you learn the differences among the components, learn about the PCB board, and so much more.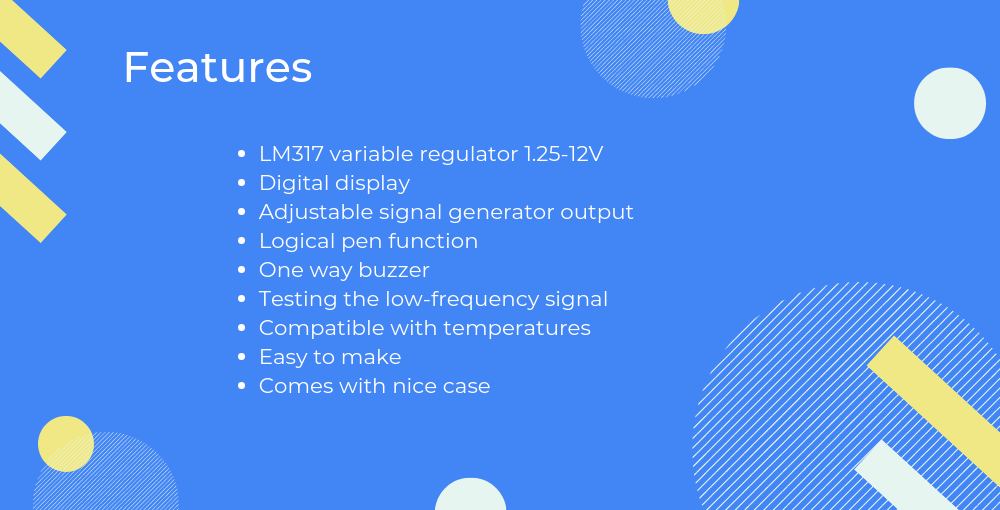 This DIY is using LM317 and linear power supply design. Linear power supply design gives you a neat and clean output voltage suitable for a lot of applications. The linear design is easy and more powerful. We are sure, you will a good time assembling and soldering this DIY.
The following are the specifications that might be helpful.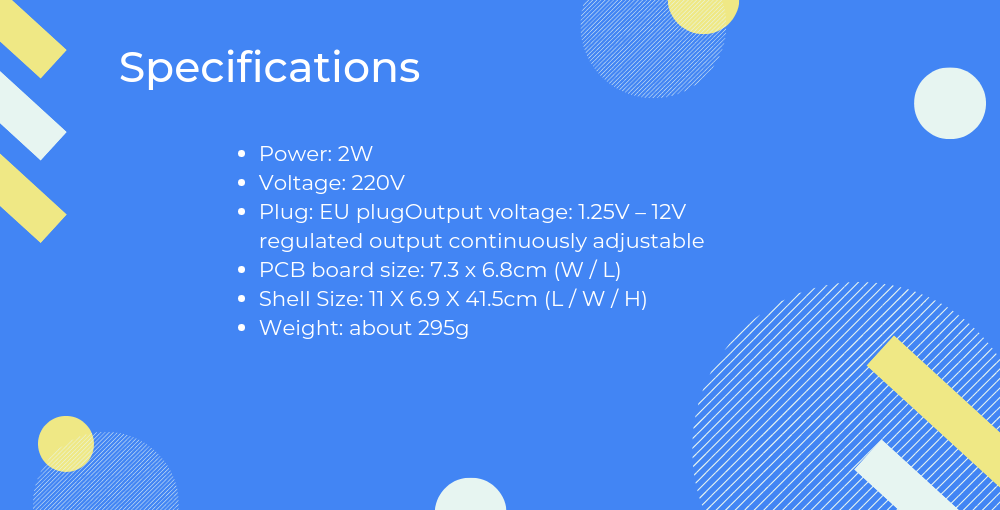 This LM317 power supply is not just a DIY kit, you can also use it as:
One way adjustable signal generator output, convenient to provide the pulse signal

With a logical pen function, you can find the logic level of a test circuit
With one way buzzer, you can test the wires on and off (connect the wires to the power positive and signal input, the wire on – the buzzer sound).
You can also test the low-frequency signal (input the signal from the signal input, if there is a signal, the buzzer sound)
---